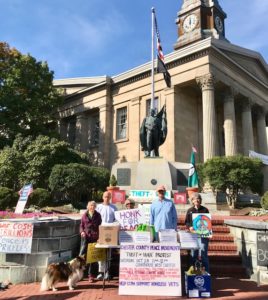 THEFT OF WAR PROTEST
Supporting Homeless Veterans
Saturday, October 28, 2017
11:00 a.m. – 12:00 noon
COLLECTING TOILETRIES & SUPPLIES FOR
The Philadelphia Veterans Comfort House
Sponsored by the Chester County Peace Movement
ccpeace.com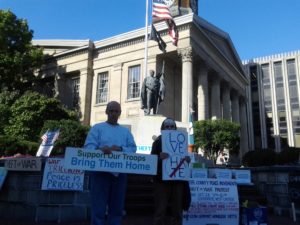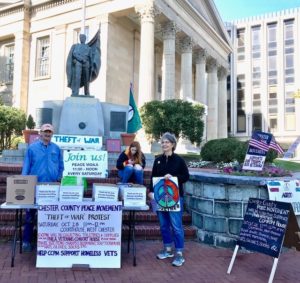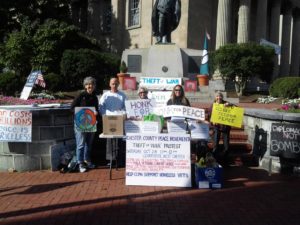 CCPM on Saturday, October 28 from 11:00 a.m. – 12:00 noon at the court house in downtown West Chester (Market & High Streets) held another "Theft of War" protest while collecting toiletries/supplies (travel-size items such as shampoo, deodorant, soap, toothpaste, toothbrushes, hats, gloves, underwear, socks, etc.) to be distributed to The Philadelphia Veterans Comfort House, which has been serving homeless veterans for 22 years. (website: http://philadelphiaveteranshouse.org/services/)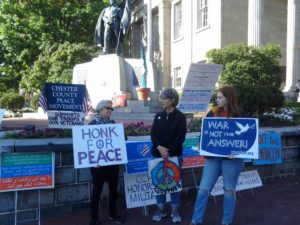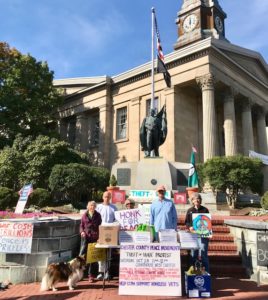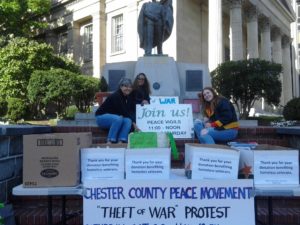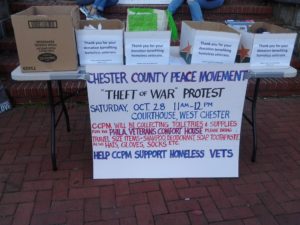 Nearly 39,500 veterans are homeless on any given night! By October of next year, the Pentagon's share of the wars in Afghanistan, Iraq, and Syria will have collectively cost taxpayers more than $1.5 trillion, according to the Defense Department's figure — money better spent to help veterans suffering from PTSD, addiction, homelessness, and poverty!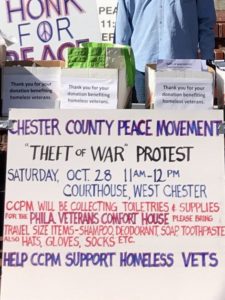 The president campaigned against the stupidity of the Iraq war, and now he is threatening to engage the U.S. in World War III. SAY NO TO WAR WITH KOREA and IRAN! WE came out with our signs to protest the trillions of dollars spent over the last 16 years of this endless war!
WAR NO MORE!!
Diplomacy – Not Bombs!!
Import Peace / Support Veterans
End Homelessness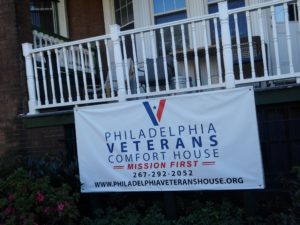 SUPPLIES THAT WERE COLLECTED WERE DELIVERED TO THE
PHILADELPHIA VETERANS COMFORT HOUSE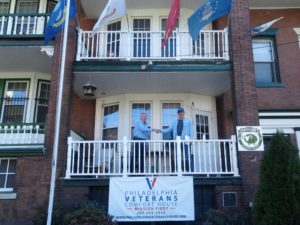 MONEY WAS ALSO DONATED TO HELP WITH UTILITY EXPENSES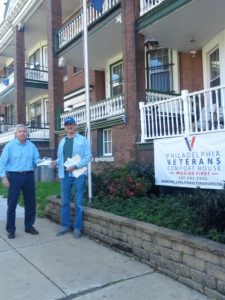 "Every GUN that is made, every WARSHIP launched,
every ROCKET fired signifies, in the final sense,
a theft from those who HUNGER, and are not fed,
those who are COLD and not clothed."                    
                                                                                                                                                                               Dwight D. Eisenhower