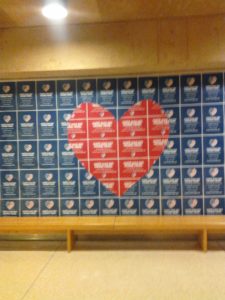 WAGING PEACE -100 YEARS OF ACTION
Monday, October 2nd – 7:30 p.m.
Sykes Student Union, 100 W. Rosedale Ave., West Chester PA
Waging Peace will be displayed at the Sykes Student Union and at the Francis Harvey Green Library on West Chester University's campus. Celebrate the effectiveness of nonviolence to promote lasting peace through this moving exhibit of the story of the American Friends Service Committee using the provocative stories of those who fought against injustice and those who have been helped in the fight in the last century. The exhibit addresses struggles of our own day: building peace, ending discrimination, mass incarceration, just economies, and immigrant rights. Be inspired!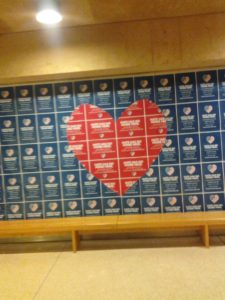 DISPLAY OF "HATE HAS NO HOME HERE" SIGNS
                   AT THE WEST CHESTER UNIVERSITY STUDENT CENTER