HATE HAS NO HOME HERE 
International Day of Peace was started by the United Nations in 1981 to observe global non-violence and ceasefire. The General Assembly declared September 21 as a day devoted to "strengthening the ideals of peace, both within and among all nations and peoples."
The UN's theme for 2017 peace day will focus on the plight of immigrants and migrants, especially those who have been displaced by war, which includes 10.1 million people from Afghanistan, Iraq, and Pakistan.
CCPM's commemoration in West Chester focused on "hate has no home here" with guest speakers and musical performances. We came together to celebrate our common humanity!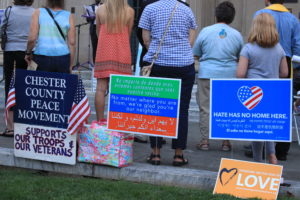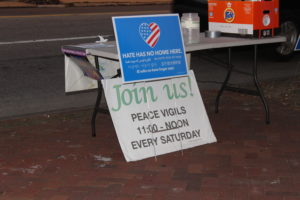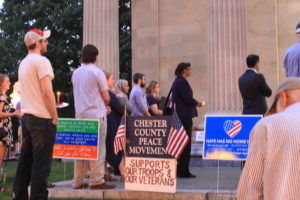 Folks arrive to observe the International Day of Peace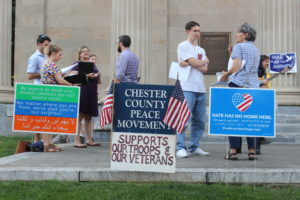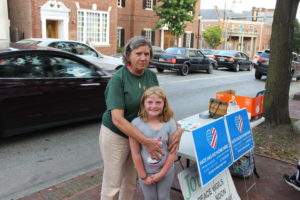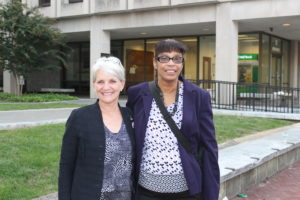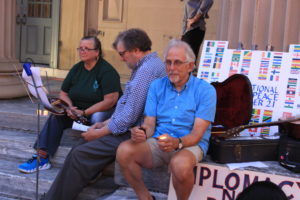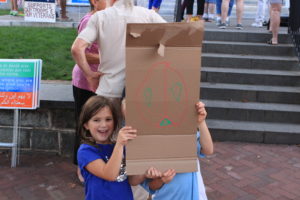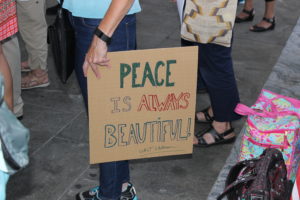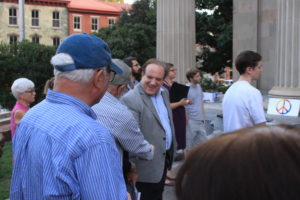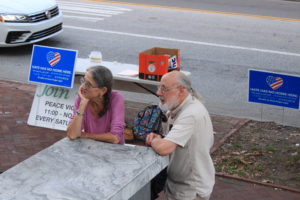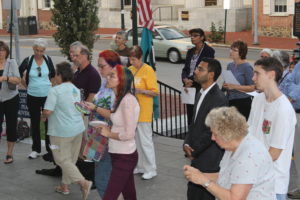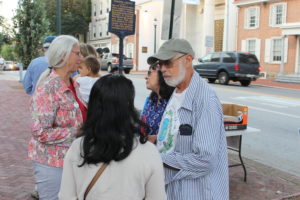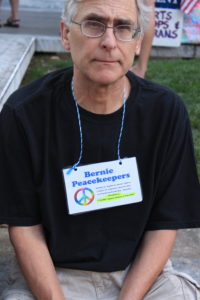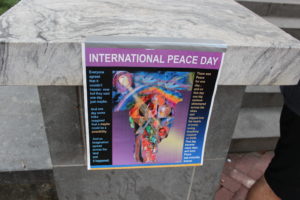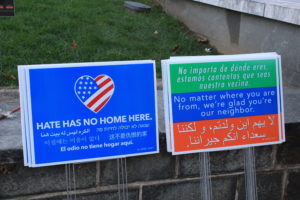 Chris Barr, CCPM President, gave the introduction and presented the speakers.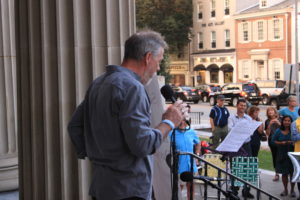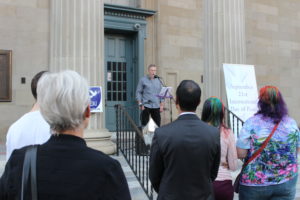 Re. Dan Schatz Musician and Speaker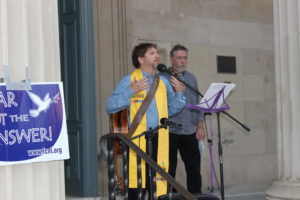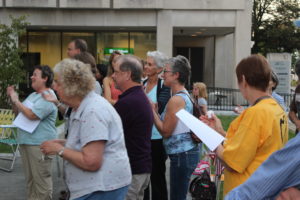 Akbar Hossain Speaker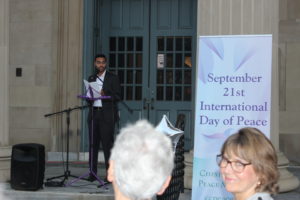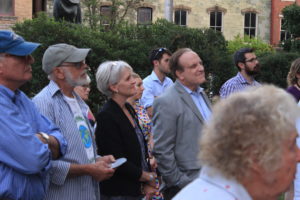 State Senator Andy Dinniman , 19th District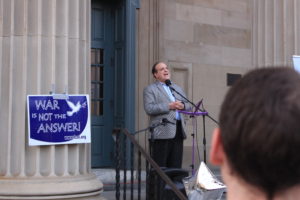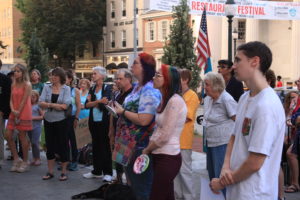 Dolly Wideman-Scott from the Domestic Violence Center of Chester County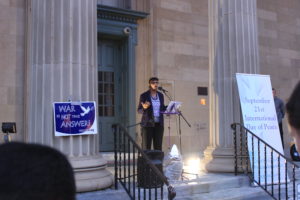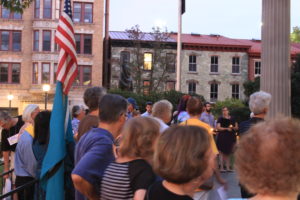 Concordia Choral Arts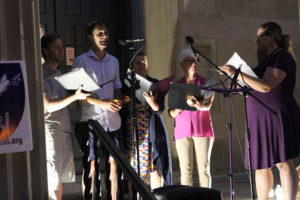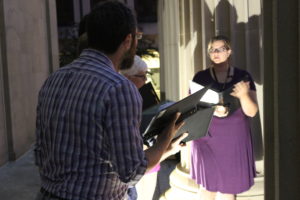 Pa Representative Carolyn Comitta, 156th District
read a proclamation from the State Legislature.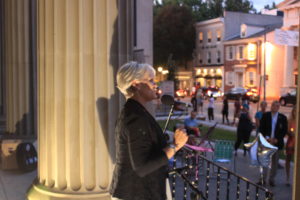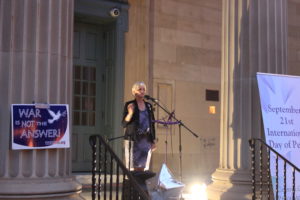 Jordan Norley, West Chester Mayor, presented a proclamation from the Borough.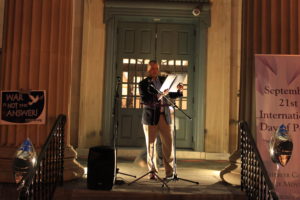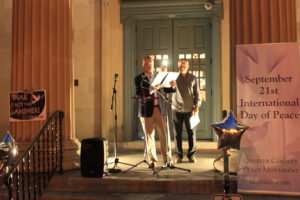 Lighting of  the Candles in Remembrance
Signing of "Let there be Peace on Earth"