INTERNATIONAL DAY OF PEACE IS COMMEMORATED EVERY SEPTEMBER 21ST.  
THIS YEAR A RALLY WAS HELD ON THE OLD COURTHOUSE STEPS
IN WEST CHESTER, PENNSYLVANIA
BY THE CHESTER COUNTY PEACE MOVEMENT.
RESOLUTIONS AND PROCLAMATIONS WERE PASSED AND ADOPTED BY THE PENNSYLVANIA SENATE,
THE PENNSYLVANIA HOUSE AND THE BOROUGH OF WEST CHESTER.
PENNSYLVANIA STATE SENATE
INTERNATIONAL DAY OF PEACE PROCLAMATION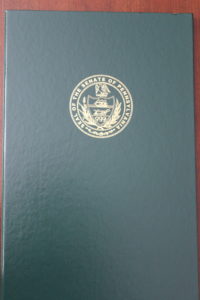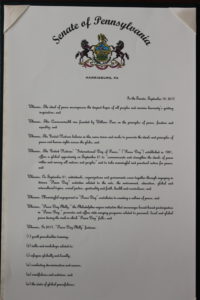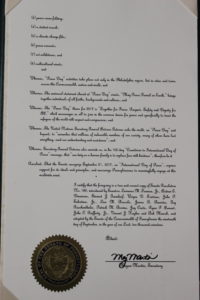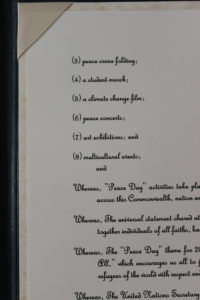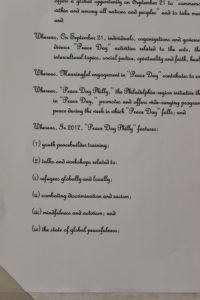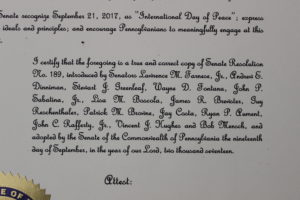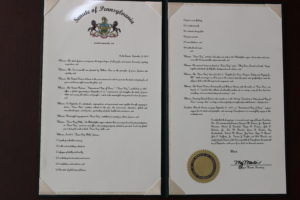 PRESENTED BY SENATOR ANDREW DINNIMAN, 19TH DISTRICT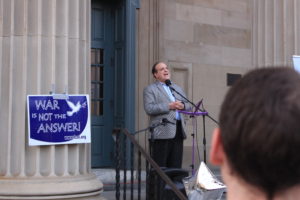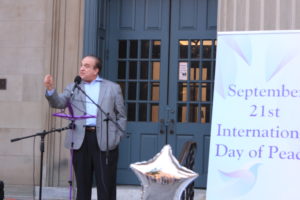 PENNSYLVANIA STATE HOUSE
INTERNATIONAL DAY OF PEACE PROCLAMATION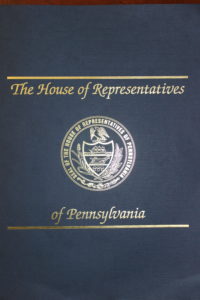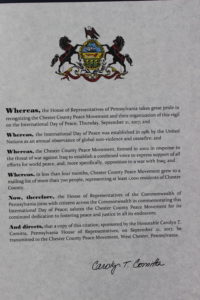 PRESENTED BY REPRESENTATIVE CAROLYN T. COMITTA, PA 156TH DISTRICT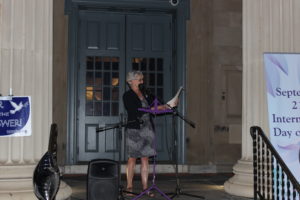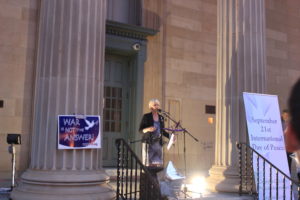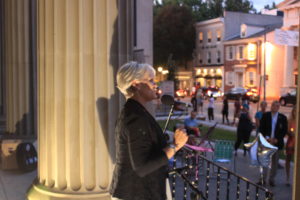 WEST CHESTER BOROUGH
INTERNATIONAL DAY OF PEACE PROCLAMATION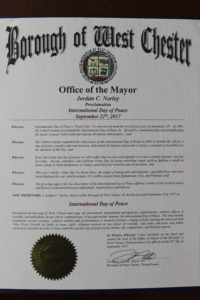 PRESENTED BY MAYOR JORDAN C. NORLEY