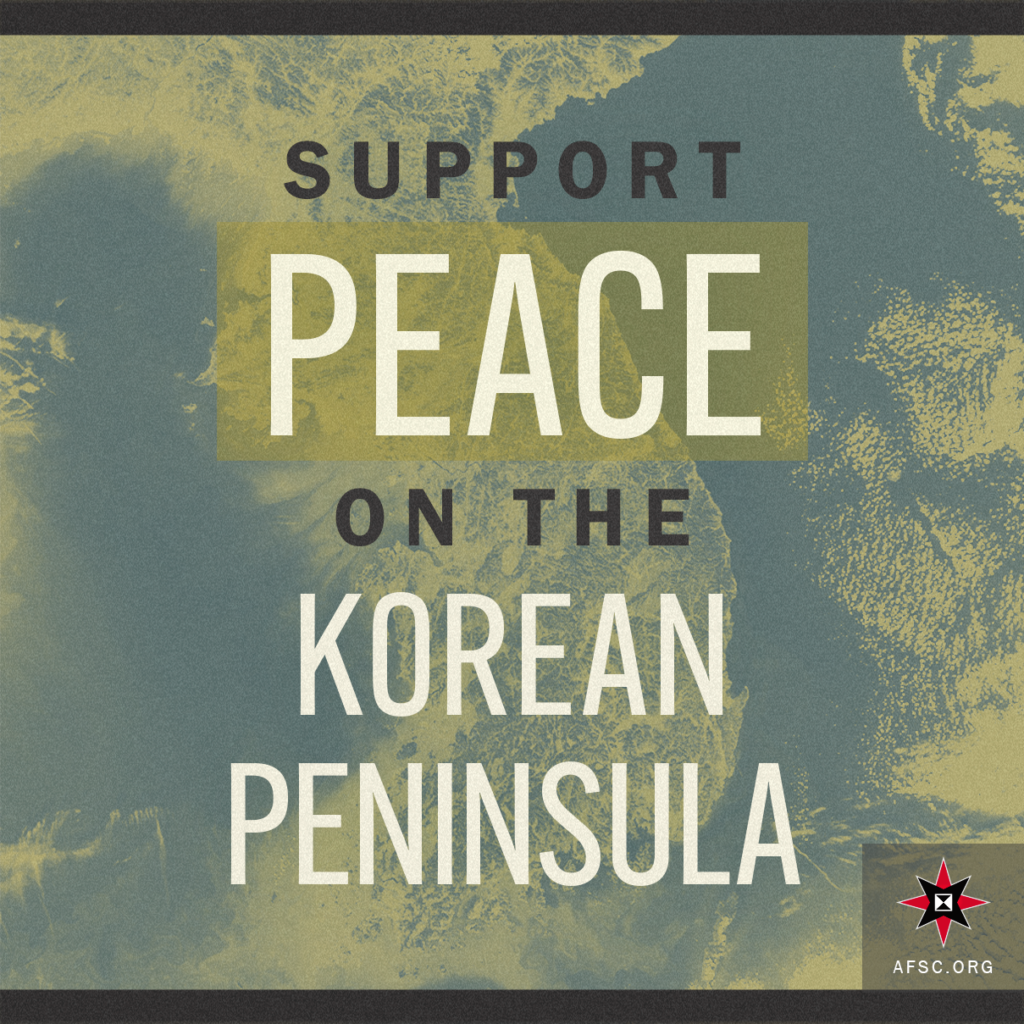 Dear Friends,,
Tensions are reaching perilous heights between the U.S. and DPRK/North Korea.
Currently, two U.S. aircraft carriers are moving toward the Korean Peninsula, sending a dramatic signal to North Korea in the wake of U.S. bombings in Syria and Afghanistan. And tomorrow, all 100 U.S. senators are invited to a White House briefing on policy toward the DPRK.
Please join us today to urge the Senate and the administration to pursue diplomacy, not military action, with North Korea.
Military action against North Korea would have disastrous consequences, and it's imperative that the U.S. pursues robust diplomatic efforts to avoid a second Korean war.
AFSC has worked in North Korea for decades, and we know from experience that there is opportunity to stabilize relations with Pyongyang through diplomacy. Addressing humanitarian issues—such as repatriating the remains of U.S. servicemen left in North Korea following the Korean War and reuniting divided Korean and Korean-American families—offers a path to alleviate pressure on the conflict with the DPRK.
Take action today, and urge elected officials to say no to military action and yes to building long-term shared security in Northeast Asia.
In Peace,
Lucy Roberts
Asia Regional Director, AFSC
Take action today
American Friends Service Committee 1501 Cherry Street, Philadelphia, PA 19102
AFSC.org | unsubscribe |
Follow us online:
Facebook | Twitter | Instagram